The Operation of the Intelligence Response Team led by DCP, Tunji Disu, has been lauded by a young man, whose car was stolen by kidnappers has been recovered by the IRT.
Recall that recently the IRT apprehended a 10-man gang of kidnapers that has been terrorizing residents of Aba, Abia State.
In the video shared by Security Focus on its official Twitter handle on Tuesday, the owner of the stolen car was heard appreciating the efforts of the IRT for helping him to recover his car, according to him, the car was stolen after his mechanic was kidnapped by the 10-man gang of Kidnappers.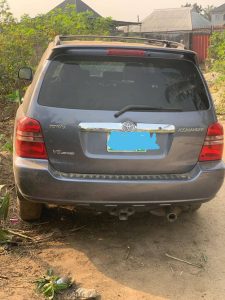 He also called for more efforts from the IRT in flushing out kidnappers and criminal elements from the state.
@TunjiDisu1 led IRT Recovers Stolen Car From Alleged Kidnappers pic.twitter.com/PmXjngplYO

— Naija Security Focus (@SecurityFocusNG) April 12, 2022